Are you tired of the same old team-building activities that don't seem to do much to boost team morale and engagement? Look no further.

Hercules Trophy is all you need. It's the ultimate corporate team challenge that promises to bring out the best in your employees and colleagues. This annual event takes place at De Nekker in Mechelen, Belgium. It offers a unique and exciting way to foster team spirit and improve employee engagement.
Unique and Challenging Corporate team event
Hercules Trophy is a series of 12 unique and challenging team events that are designed to test your team's skills, agility, strength, and teamwork. From tug-of-war to archery, from kayak racing to obstacle courses, there's something for everyone in this exciting and dynamic challenge. Take a look at the aftermovie of the 2022 edition to feel the vibe.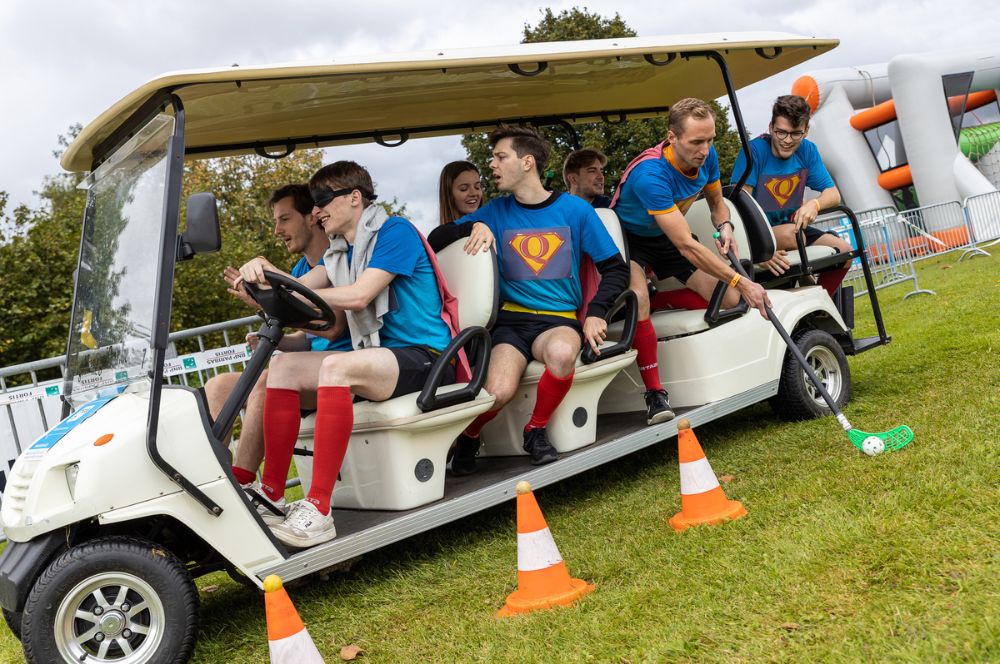 Building Strong Bonds and Fostering Team Spirit
Hercules Trophy isn't just about winning – it's also about building strong bonds and fostering team spirit. The event is designed to encourage participants to work together and support each other, pushing themselves beyond their limits and reaching their full potential. It's a chance to learn new skills, explore new challenges, and, most importantly, have fun while doing it.
Benefits for Employer Branding and Employee Engagement
In addition to the fun and challenge, the Hercules Trophy also has significant benefits for employer branding and employee engagement. By participating in this event, you're sending a clear message to your team and the wider business community that you're committed to building a strong and cohesive team culture. This can help attract top talent and retain current employees who feel valued and appreciated for their hard work and dedication.
Fostering Employee Engagement
It's also a great way to foster employee engagement. By participating in challenging and exciting events, your team will develop stronger bonds and a greater sense of camaraderie. This can have a positive impact on team performance and productivity, as well as on employee satisfaction and well-being. It's a chance for your team to learn new skills, test their limits, and work together towards a common goal.
Networking Opportunity
Hercules Trophy offers a great networking opportunity, allowing you to connect with other businesses and build valuable relationships within the business community. It's a chance to showcase your company's values and culture, and to demonstrate your commitment to employee development and well-being.
Last Chance to Register!
The events on June 17th and June 23rd are already fully booked, so act fast to secure the last remaining spots available on June 24th. Don't miss out on the opportunity to join this corporate team challenge and give your team an experience they'll never forget and show them how much you value their hard work and dedication. Go to the webshop to book your team and join the fun!